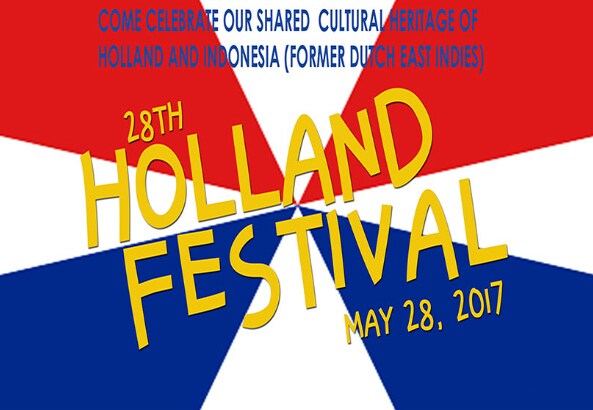 Location:
Gemmrig Park
7390 E. Carson St.
Long Beach, CA
Dates & Hours:
Sunday, May 28, 2017
10 a.m. - 6 p.m.
Price:
$8.50 plus $1.46 fee online
$10 cash only at venue
Free for 12 and under
$8 parking at Eldorado Park
Celebrate Dutch heritage at the upcoming Holland Festival! Once again hosted at Gemmrig Park, the event offers fun, family-friendly activities all day long. In addition to Dutch and Indo Rock Dutch music from artists such as The Sounds and Ronny and the Classics, there will also be lots of authentic Dutch and Indonesian food, Heineken Draft Beer, arts and crafts vendors, and games for children.
The vendor area is a great place to find unique clothing, art and other products for yourself or to give as gifts. You'll encounter everything from the traditional to the modern, so take a browse to find your next hidden gem.
The event, which is organized by the nonprofit UNO – United Netherlands Organizations SoCal, brings together the Dutch community, including families with members up to four generations back. However, everyone is invited to come and immerse themselves in Dutch and Indonesian culture for the day!
Bring a blanket or lawn chairs for sitting out in the park, but leave the dog at home as canine kids are not permitted at this event.
Visit the official website for more information.
To get tickets, visit the Holland Fest Eventbrite page.