The Nissan Motor Corporation already offers one of the most extensive lineups of passenger cars in the USA. By investing 17.6 billion dollars in electric cars, this major automotive firm will maintain a competitive edge in the world. Such a five-year investment will significantly improve the company's global sales and reputation. The lightweight LEAF hatchback is the only electric model that appears on Nissan's 2022 roster.
Highlights of the Nissan Ambition 2030 Plan
The CEOs and other high-ranking leaders at the Nissan Motor Corporation are excited to launch the Nissan Ambition 2030 campaign. As the name implies, this plan sets some ambitious goals for the global automotive marketplace over the next several years. By 2030, the iconic Japanese company hopes to introduce up to 23 all-new models for the worldwide market. Up to 15 of the all-new vehicles will be powered entirely by electrical systems, such as lithium-ion batteries and motors. By investing heavily in manufacturing and development, the auto brand will quickly expand its products on a worldwide scale.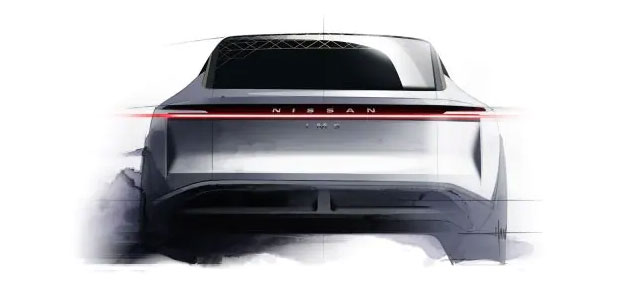 The Nissan Ambition 2030 campaign will introduce a handful of innovative and attractive passenger vehicles for consumers in North America. For example, the Max-Out will be one of the most capable, efficient, and stylish convertible models on the nation's roads. Having a wide body for a stable stance on the road, this sleek vehicle experiences minimal body roll. Green, red and other LED lights to illuminate various parts of the Max-Out's cockpit. Having a box-like profile, the Nissan Hang-Out will be a compact utility vehicle for adventurous drivers. The unconventional front and rear doors on this CUV will slide out for easy entry and exit. Adopting the body of a pickup truck, the Nissan Surf-Out will have a short bed for hauling recreational items and other equipment for adventures. A tailgate with a flat-dropping design will be available on this light-duty vehicle. The Nissan IMS sport sedan will be renowned for its powerful capabilities and sleek design. This model runs on two electric motors that generate a net output of 483 horsepower and 590 pound-feet of peak torque. Rated at 115 kilowatt-hours, a rechargeable battery propels the IMS model for up to 380 miles on the road. Additionally, this electric sedan adopts the traditional Japanese Asanoha design on the rooftop.
Visit our Nissan dealership for additional information on all-new electric cars that will arrive in the United States of America. You should explore some of the concepts and future models from the Nissan Motor Corporation.