Where Can I Trade In My Car Near Cerritos, CA
Welcome to trade-in lots of your authorized Cerritos Nissan dealership. We are excited about making deals and want to help you break down any barriers that may be standing in the way. One major hurdle that drivers can have trouble defeating is moving into a new vehicle when they are still paying off their current ride. And we have good news because it is super easy to trade in any vehicle and to purchase the right car for your current needs.
Our financing department regularly helps customers just like you find cars, trucks, SUV's, and crossovers that have all the infotainment and safety features that they are looking for. They work with lenders who usually have no problem converting the remnants of your old auto loan into one simplified payment plan.
Our trade-in process is streamlined for maximum consideration for your time and patience. We can make a deal in less than an hour if you already know what you want before you arrive. All it takes is a simple appraisal of your vehicle by our service team and an offer. If you accept the offer, we can put it towards your next purchase. And once you find the vehicle that you like, it is just a matter of formalizing the paperwork and signing the contracts.
How Much Is My Car Worth?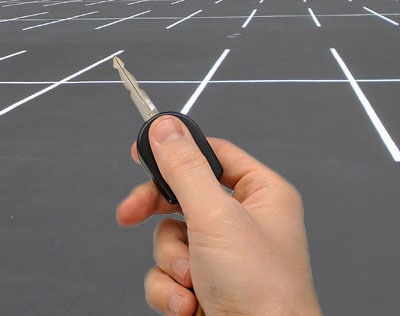 We have come up with a convenient online estimate tool that can help you make an estimate with a detailed description of your vehicle's condition.
Our online estimate tool is easy for people of all ages to use. They simply have to type in the year, make, model, and mileage of the vehicle or enter the Vehicle Identification Number (VIN) in the alternative. The easiest way to copy your VIN is to take a picture of your doorjamb and type it into the online estimate tool. Although the quotes given to you by the online estimate tool are non-binding, it is enough to get you thinking about what types of vehicles you might like before you stop by for a test-drive.
What Can I Trade My Car In For?
We accept your trade-in value as if it were cash. You will never face red tape restrictions when you bring us a trade-in. The offer that we provide you can be used as a down payment in your new loan or siphoned back to pay down the old loan. In either case, you are free to drive home in any brand-new, used, or Certified Pre-Owned vehicle on our lots. We have a diverse selection and an inventory that is constantly changing to bring you even more options. This ensures that you will find something that you love fast! Visit us today to have your vehicle inspected.