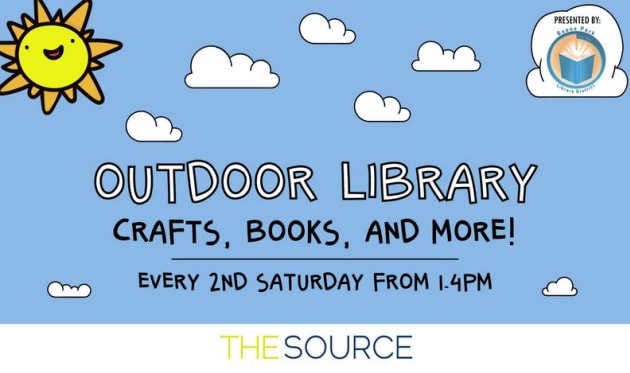 The Source OC
6940 Beach Blvd.
Buena Park, CA 90621
It's the perfect time of year to get out and enjoy the California sunshine, and Buena Park Library hosts an event where you can do just that. If you have kids, don't miss Outdoor Library days, which occur every second Saturday of each month at The Source OC. The next one is coming up on Sept. 9, 2017 from 1 p.m. to 4 p.m. and your kids are sure to have a blast.
The events are both fun and educational, offering special performances from acts like Great Scott the Glad Scientist, who shows kids just how cool science can be. There are also crafts with the Buena Park Library District throughout the afternoon. You can follow the library on Facebook to stay up to date about each month's activities.
The Outdoor Library is located just outside of GRUB Food Court on the third floor of The Source OC, so plenty of food and entertainment options are all around if you want to spend time in the area before or after the event. In addition, Outdoor Library days are always free, including the parking, which is an extra perk for families with little ones.
For inquiries about upcoming Outdoor Library events, please call (714) 826-4100.