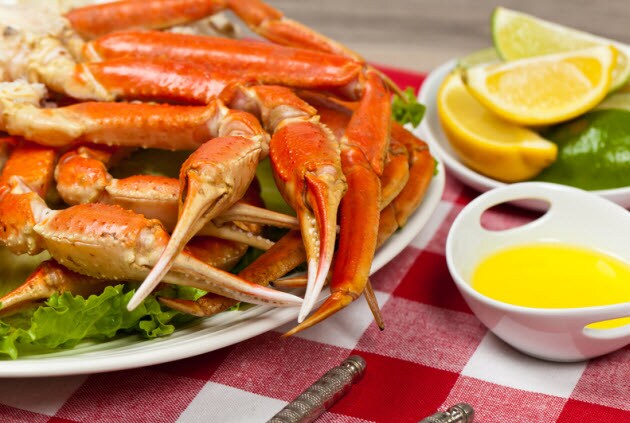 You'll definitely want to get your tickets to CrabFest early, and not just because it sells out every year. If you're a seafood fan, the event offers all-you-can-eat crab, shrimp and chowder, as well as servings of bread and salad. To top this off, a small dessert is thrown in to polish off your meal.
Sound delicious enough for you?
There's no reason to feel guilty about being gluttonous either, because purchasing a seat at CrabFest helps raise money for several local charities, including Off the Streets Huntington Beach, Therapeutic Riding Center of Huntington Beach and many other nonprofits.
Along with getting your fill of mouth-watering seafood, you'll also have a chance to enter a raffle and take part in a silent auction. Additionally, if you want a chance to win a grand prize three-night stay at The Waterfront Beach Resort (valued at $2,000), you can spend $10 to enter the "Opportunity Drawing."
CrabFest 2017 is put on by the Huntington Beach Host Lions and takes place from 4 p.m. to 7 p.m. on Sunday, March 26, 2016. As of this writing, early bird tickets are currently still available for $65. Regular pricing only goes up a few dollars to $70.
Visit Eventbrite to get your tickets before it's too late!
Location
Old World Village
7561 Center Avenue
Huntington Beach, CA 92647