If you think of using audio in your Nissan, there are a few different options for premium sound quality. Nissan's signature sound system is Nissan Connect, allowing seamless device pairing and audio connectivity using Bluetooth. Nissan Connect pairs with your MP3 player or mobile device to play music on your Nissan. Setting up the system is simple and gets you on your way to enjoying quality audio in no time. Nissan's Bluetooth connectivity comes with Nissan's cars and SUVs.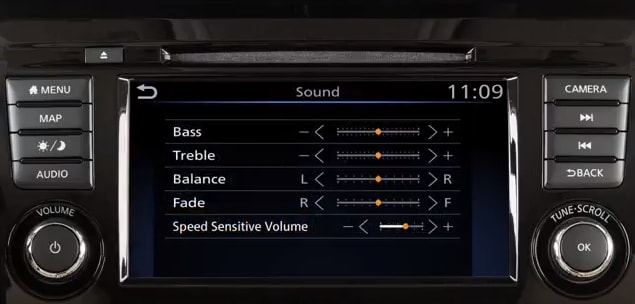 Bluetooth Setup
To use Nissan Connect and Bluetooth on your phone, you will first need to set up the Bluetooth system through your mobile device. If your car comes with navigation, the first step you'll need to complete is setting the "Phone" button that is located on the car's sound system. After that, select the "Connect" button in order to connect a new device. If your car doesn't have navigation, you can hit the "Enter" or "Setting" button on the car's sound system. After that, select "Bluetooth" and choose to add your phone. Then, you'll need to complete a few steps on your mobile device. First, look for "Settings," then find Bluetooth and choose a feature called "My Car." You'll want to check to make sure that the device and PIN number on the car match. If they do, hit the pairing request button on your phone and select the button that says "OK" when prompted. After this step, your phone and Nissan Connect are synced. Your phone will connect automatically whenever you step into your Nissan.
Nissan Connect
Nissan Connect offers a number of great features. Android Auto and Apple CarPlay are both standards. You can listen to your favorite stored music through Nissan Connect and even explore new channels. You'll also have access to Nissan Concierge, which is a 24-hour service that connects you to concierge professionals when necessary. It's easy to schedule service for your Nissan through Nissan Connect. You can also perform more tasks such as buying tickets through the comprehensive Nissan Connect system.
Where to Find Additional Information
If you are new to Nissan Connect and its amenities, our dealership is here to assist. You can contact us to get more information about other Nissan features that you may want to use as well, including Android Auto, Apple CarPlay, and Bluetooth. No matter what questions you have, our helpful staff will gladly assist. Contact us today to get more details about using your Nissan's sound system.