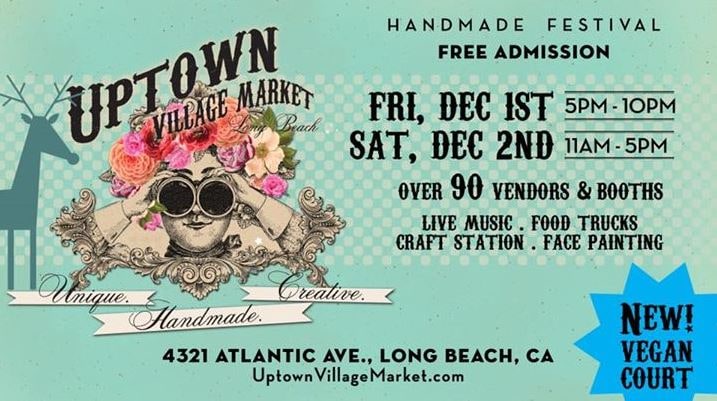 Bring your family and friends on Dec. 1-2 to the Uptown Village Market, a fun-filled social gathering that will bring the community together to celebrate art, food and music.
Feel the energy at this outdoor and indoor event that will reveal the beauty of creativity, highlighting the area's most desired handcrafted goods, which include jewelry, exclusive clothing, home goods, local cuisine and more. The event is a great place for you to find a unique gift for a loved one just in time for the upcoming holiday season. It's also an opportunity for you to be introduced to an array of vegan products like delicious foods and beauty items.
Not only will this Long Beach favorite expose you to an unparalleled selection of crafts, it will also give you the opportunity to delight in delectable dishes from some of the finest food trucks around. Happening only twice a year, you won't want to miss out on all the fun that this signature affair has to offer.
All ages are invited to attend this vibrant occasion which is being held in the Bixby Knolls area of Long Beach. We hope you have a great time!
For further details, please click here.