When the time comes to trade in your current vehicle for a new model, you want to be fully prepared so there are no unpleasant surprises. The best time to prepare your current car for the best resale value is the day you purchase it. Start with good service habits as soon as you purchase your car and you can expect rewards when it comes time to sell.
Become an informed seller years before you consider your car's future resale value. These tips can help you become a prepared seller as well. Review them and adopt the ideas that apply to you and modify any that do not.
Want to know how much your car is worth right now?
Consider Resale Value as You Buy Your Car
You can do certain things to improve the resale value of your car while you are buying it. Purchase a warranty to boost your car's value. If you tend to purchase a new vehicle every two or three years, make sure the warranty is transferable.
Typically, selling your car before it is five years old or prior to the mileage turning 100,000 miles gives you a better resale price than waiting beyond that point. However, you cannot always choose the timing when selling your vehicle. If available, purchase a warranty that lasts up to seven years. Potential buyers usually pay more for a car with a warranty.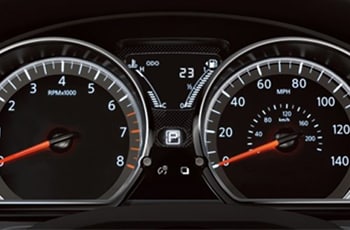 Buy A Better Drivetrain
Unless you purchase a sports car, opt for an all-wheel drive if the option is offered with your car. Also called four-wheel drive, it increases your car's resale value. This is especially true in areas that have icy, cold winters. A car with four-wheel drive navigates harsh conditions far better than a regular drivetrain. All-wheel drive vehicles are much safer to drive in icy conditions, as well.
Keep A Roof Over Your Car's Head
When you park your car in the driveway, or in front of your place, it is hard to keep it looking its best. Birds can bomb your car with droppings. If you park near or under a tree, expect sap to become inseparable from your vehicle's surface. Any branches that fall from the tree seem to have perfect aim when hitting your car.
Exposure to weather elements during all seasons take a toll on the condition of your car. Winter brings the chance of ice damage. Summer sunlight ages the exterior of your car. Spring floods can damage the exterior and interior of your car. Fall brings falling leaves that gather in your cars crevices. Whenever you can, park your car in a garage or a covered parking spot. When at work, you might consider a car cover if there is no covered parking.
Keep Your Vehicle Clean
When you purchased your car, it came freshly washed from the dealer. Plan to maintain that same, straight-from-the-factory look and smell about your car. Follow your manufacturer's instructions to maintain any special coating on the exterior. If there is none, plan on washing and waxing your car frequently. Do not forget details like the tires and the front grille.
Treat your car's interior as well as the exterior. Do not allow smoking in your vehicle. The smell is nearly impossible to remove thoroughly. Use care if you must eat in your vehicle. If your dealer offers an option for fabric protection, that can make a big difference. Wipe any spills right away. Clean your floor mats often.
Repair Dings, Dents and Scratches
If you wash your car often, you will notice little dings and scratches in the paint. If you cannot buff them out, repair them as soon as possible. This will avoid rust from becoming a problem.
Once you decide to sell your car, have a professional repair any dents or damage to the exterior. Your car's appearance makes a major difference in the resale value. A couple of hundred dollars spent repairing or restoring surface damage potentially pays back thousands of dollars when you sell your car.
At our dealership, we do everything possible to help you get a car with options allowing for the best resale value. If you have any questions about what you can do to maintain your car's value, go to our service page or come in and we can give you more tips on how to maintain your car to get the highest resale value.