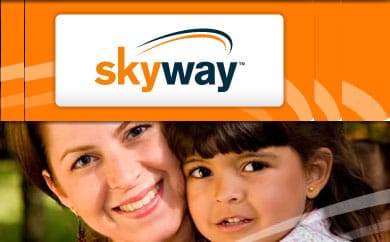 Purchasing a vehicle at Cerritos is an investment, an investment we want to help you protect. That's why we proudly offer the SkyWay security feature. SkyWay is an onboard, intelligent communication service connecting you with your car or truck through the combined power of satellite and cellular technology. It's reliable, user friendly and works on both new and used vehicles.
SkyWay can help you protect your family and secure your vehicle, virtually anywhere in the U.S. At the heart of SkyWay is an advanced, stolen vehicle recovery service that can find your car and help police track it, live! Upgrade to SkyWay Advantage and manage your car, even if you're thousands of miles away and someone else is driving it.
SkyWay Features Include:
- Find out where your vehicle is or has been at all times
- Unlock your car door by phone or the Web
- Keep tabs on an adventurous teenage driver with speed alerts
SkyWay is an option you can't afford to live without and SkyWay Advisors are always available to serve you, 24/7, online or on the phone. Safe. Smart. Connected. That's driving the SkyWay; Now available at Cerritos Nissan.
Click here to learn more about SkyWay