Nissan Dealership in Los Angeles Reviews the 2013 NV 2500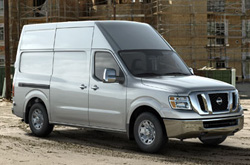 Make the most out of your next NV 2500 purchase by reading a review of the 2013 Nissan NV 2500 before you buy. As the prominent Nissan retailer in Los Angeles it is our obligation to outfit our customers with Nissan reviews recorded by the most accomplished Nissan writers in the world. This article will tell you exactly what you're looking for. As your Los Angeles Nissan retailer, you can depend on us for ultraprecise information on the 2013 Nissan NV 2500. Read on to see if the NV 2500 is right for your garage.
360 Degree Tour of the Nissan NV 2500 Van
Bullet List of NV 2500 Specs & Features
Check out the 2013 Nissan NV 2500 to versus similar autos like the 2013 Chevy Express, Mercedes-Benz Sprinter and the Ford E-Series, and you will spot that the 2013 NV 2500 ranks above those vehicles in loads areas. Browse the reasons see why!
2013 Nissan NV 2500 Seats: 2 passengers
2013 Nissan NV 2500 0-60 MPH in N/A seconds
2013 Nissan NV 2500 MPG: N/A city / N/A highway
2013 Nissan NV 2500 Cargo Space: 121.9 cubic feet
2013 Nissan NV 2500 MSRP: $26,420
2013 Nissan NV 2500 Colors: Super Black, Red Alert, Glacier White, etc...
2013 Nissan NV 2500 Body Style(s): Van
Features & Accessories Available on the New 2013 NV 2500
About Cerritos Nissan's Service & Auto Repair Facility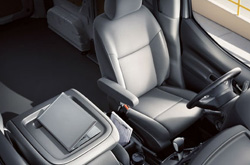 Don't travel to a conglomerate car repair shop in Los Angeles when Cerritos Nissan's amazing NV 2500 experts are only a small trek away from your apartment or house. We also guarantee a complimentary warranty on our work - more than most conglomerate shops do. Your NV 2500 will run its best for years with aid from the gurus at our Los Angeles service center. Just a small percentage of the work our Nissan repair authorities do includes fuel filter replacement, engine repair and easy ordinary inspections. Cerritos Nissan is your number-one choice in Los Angeles for fast, professional Nissan NV 2500 repairs and regularly scheduled maintenance. The link below this text is your path to savings! Click now and you'll be taken to to our coupon specials page!