You can expect to enjoy many years of reliable and safe transportation from your Nissan. Regardless of the truck, car, SUV or minivan Nissan model that you have selected, your vehicle's longevity is directly tied to your efforts to maintain the vehicle. All Nissan models have recommended maintenance suggestions from the automaker outlined in the owner's manual, and some of those recommendations relate to the transmission. When this vital system is properly maintained through your regular attention and effort, you can expect it to do its job well for many years. It completes the critical job of torque and power moderation and control. The reality is that your vehicle may experience a severe breakdown when the transmission falls into a state of disrepair. Scheduling service with our team for transmission maintenance and repair is an excellent way to enhance uptime in the months and years to come.
Why Does My Nissan Need Transmission Maintenance Work?
Some people believe that a transmission is a single auto part, but it actually is a complex system that is comprised of parts like cooler lines, a transmission pan, a torque converter, a filter and more. As the engine runs and the transmission completes its vital function, the forces of intense friction and heat cause wear and eventually damage to the components. Lubricant, known as transmission fluid, dramatically reduces these effects and protects the components from unnecessary and severe damage. The filter is responsible for reducing the dirt that reaches the lubricant. Nonetheless, dirt will build up in the lubricant and on the filter, decreasing the beneficial impact of the lubricant. The important purpose of transmission maintenance in your Nissan is to keep the fluid and filter clean for optimal functionality. A reasonable guideline for many vehicles is to receive transmission service around two years and 30,000 miles or up to three years and 45,000 miles. Because each model is unique, refer to your owner's manual for maintenance guidelines and recommendations.
Should I Schedule a Transmission Fluid Flush or Fluid Change?

Many Nissan drivers are confused about the differences between a fluid change and a transmission flush, and they understandably are not certain which service their vehicle needs. A Mazda transmission fluid change performed by our service team includes a filter change and a change of fluid in the transmission pan. This is a moderate maintenance service that only partially addresses the matter of dirty transmission fluid, and this is because approximately half of the dirty fluid may still remain in the cooler lines and torque converter. With a flush service from our certified techs, your vehicle will benefit from a filter change and a complete replacement of all transmission fluid. You may assume that a fluid flush service is a better option because it is more comprehensive and thorough. However, if you are proactive about scheduling maintenance work on a recommended schedule, a basic fluid change may suffice.
What Are Signs of Transmission Damage in a Nissan?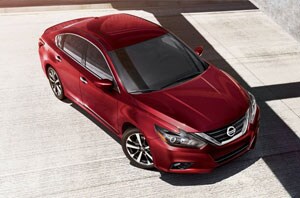 Identifying transmission damage signs early and seeking repair assistance immediately may thwart serious damage developing in your Nissan. Signs to look for include a "service engine" light on the dashboard, leaking transmission fluid, jerking when the engine changes gears and an unpleasant burning aroma. Schedule an appointment with our Nissan dealership service department for all types of diagnostic, repair and maintenance needs.