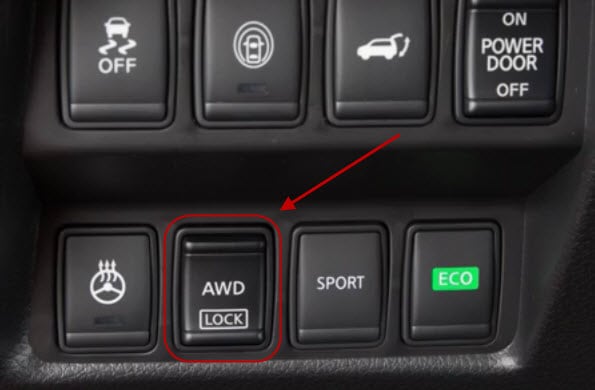 If car buyers think that brand names are not important, they need to think again. Nissan is a leading manufacturer in innovative vehicle technology that other brands are taking example from. Today, it's still important to consider the brand and its unique features. Also, know how to make the most use of the Nissan all-wheel-drive lock.
Benefits of an All-Wheel Drive
An all-wheel-drive gives power to all four wheels, giving the vehicle a high amount of traction. There is more power given to the car to push it forward. When two or three tires go flat, the car can still move along at a reasonable, yet slower, pace. It keeps going while the two wheels are slipping and sliding on the road covered in ice, mud, or debris.
Another benefit of an AWD is its balanced distribution of the car's weight on all four wheels. An even weight distribution improves traction, making the vehicle easier to handle. It reduces the wear and tear that occurs when more weight is placed on one side than the other.
Why Lock the All-Wheel Drive
The all-wheel-drive lock means that power is distributed to all four wheels. The other option is automatic, meaning that the power shift changes based on road conditions. The lock mode is more useful when you're driving on unpaved roads where one or two wheels may fail. This includes slippery roads that are changed by inclement weather. In certain situations, like when you're driving at high speeds, this setting may change to automatic on its own. To adjust the mode manually, find the button that is located near the instrument panel.
How to Use the Nissan All-Wheel Drive Lock
Locate the locking button below the instrument panel, which is in the dashboard behind the steering wheel. With one click, set the AWD to lock mode. A light icon appears in the panel when it's activated.
An all-wheel-drive makes your driving more comfortable when the roads are unstable and unpredictable. Having strong, robust wheels is necessary to have excellent traction that allows your car to remain sturdy on the road. So learn as much as you can about all-wheel drives and then know the importance of using the Nissan all-wheel-drive lock.