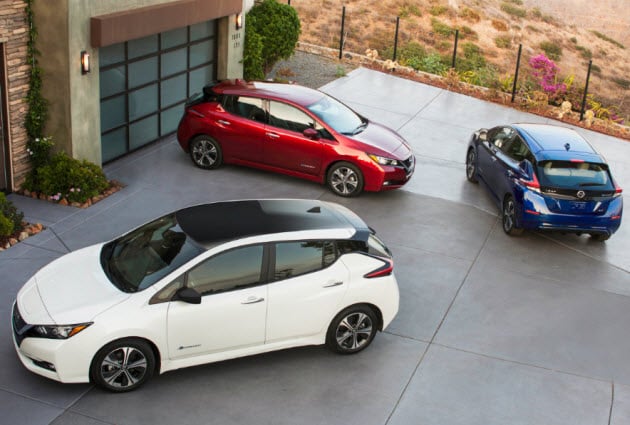 The fully redesigned 2018 Nissan LEAF isn't slated to arrive in dealerships for a few months, but Nissan is giving consumers the opportunity to see and experience it ahead of time. Seven cities, including Los Angeles, have been chosen for special events where the new Nissan LEAF will be on display.
Along with getting to see the model up close and talk to Nissan product specialists about all of its features, guests will also have an opportunity to schedule a test drive. On the day of each appointment, a LEAF will be driven directly to each participant for a walk-around and test drive. If you're a current LEAF owner, you have the benefit of scheduling a test drive on the event website right now.
Along with Los Angeles, drivers in Atlanta, San Jose, Seattle, Portland and Denver will also have a chance to attend the "2018 LEAF Drive and Discover: Consumer Display Events." The Drive and Discover event in Los Angeles takes place on Oct. 22 at Santa Monica Place - 395 Santa Monica Pier. Save the date!
The new LEAF has been completely overhauled, offering new highlights such as an updated look with a floating roof, new tech like ProPILOT Assist, and performance and range improvements. If you've been thinking about making the switch to an electric car, or if you already own an EV that you'd potentially like to trade in, you should definitely get behind the seat of the new LEAF to see what its changes are all about for yourself.