Every single day, hackers gain more knowledge that makes them more powerful. You could be driving down the road one day on your way to work. Your vehicle suddenly seems to become possessed. The radio turns itself all the way up, your air conditioner shuts off and your engine dies. This is something that many drivers have experienced. This is the effect of having your vehicle hacked. There are a lot of gadgets that your vehicle comes equipped with. These features are designed to make your life simpler. In fact, they can make your vehicle susceptible to being infiltrated by someone that is more experienced than you. The microcomputers that come connected to your vehicle have their place, but it's important to take some steps towards protecting your vehicle from hacking. Let's take a look at some more detailed information.
Steering Wheel Locks
It might sound incredibly simple, and it is. If a local hacker approaches your vehicle in hopes of gaining access, they might think twice if they see a steering wheel lock. While they could still potentially hack your vehicle, the lock is telling the hacker that you may have taken other safety precautions. This is an affordable item that can increase the overall security of your vehicle.
Don't Utilize USB Devices
Many new models of vehicles come equipped with multiple USB ports in them. If you utilize a USB device that you aren't confident with, there could be viruses that you introduce into the computer of your vehicle. Even if a USB device came straight from the manufacturer, you can't guarantee that the device wasn't intercepted at some point during the mailing process.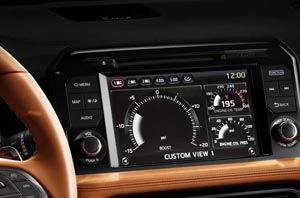 Skip the Keyless Entry
This feature is added to most newly manufactured vehicles as a way to conveniently lock and unlock your vehicle. While they might be convenient, they can make it much easier for a hacker to get into your vehicle. Instead of having a keyed item that will unlock your vehicle, a simple scan of your vehicle's push-button locking system is performed. If you do have a fob, you should keep it somewhere safe inside your home. Hackers have the ability to fool your vehicle's security system into thinking that your fob is closer than it actually is.
Do Some Shopping Around
There are certain models of vehicles that have additional safety features included in their package. Vehicles that have Apple and Android systems in them are harder to hack. When you are shopping at Cerritos Nissan, ask about the specific safety features that are included in a vehicle. You can also ask about ways to increase the overall safety of your vehicle.
Service
All vehicles require some degree of maintenance and repairs. Regardless of what the issue is, make sure that you only use a trusted service center. Our staff of professionals here at Cerritos Nissan will make sure that all service gets done without compromising your vehicle's safety. There are a lot of repair shops in the area, make sure you go to the one that you can trust.
If you are in need of a new vehicle, stop down to Cerritos Nissan today. We can show you our large inventory of new and used vehicles. We will also walk you through all of the available safety features that each of these vehicles has. It is important to think about safety when you are in the market for a new vehicle. This doesn't just apply to the overall safety level of your vehicle while you are driving on the road. This also applies to keep your vehicle safe from experienced hackers.