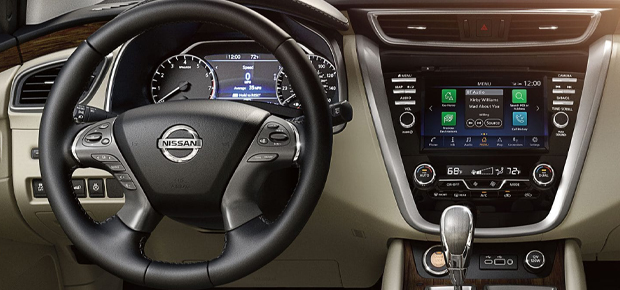 Why is Nissan Considered an Innovative Company?
In the automotive world, manufacturers that do not evolve are quickly left behind. Evolution in vehicle design doesn't merely mean changing the look of a car or truck every few years. Rather, it can entail designing methods that change the driving experience for the better, with features that make driving safer, more relaxed and enjoyable. In this area, Nissan shows itself as an innovator in the driving experience.
Nissan Intelligent Mobility
Much of the new technology in the Nissan Intelligent Mobility is already implemented into 2020 models of vehicles. Equipped with a package of onboard cameras, sensors and automatic controls, Intelligent Mobility monitors itself as well as the location of other vehicles on the road. When another vehicle enters a blind spot, the driver is warned. While driving in heavy traffic, the ProAssist cruise control can pace the driver to the front and automatically adjust its speed. For an instance where a front end collision is imminent, the Nissan vehicle can warn the driver and if needed, automatically apply the brakes.
Another part of the Nissan Intelligent Mobility program is the use of cameras. The rear view mirror can be used as a rear view camera. A 360 degree camera is available that can show all outside areas of the vehicle and objects in the immediate vicinity. These features are all currently available on the latest Nissan models.
In the Near Future, Brain-to-Vehicle Technology
Nissan is currently developing a Brain-to-Vehicle system that can only be described as revolutionary. Through a series of sensors, the Nissan computer will read the driver's brainwaves for driving commands and implement them before the driver can physically do so.
The human brain takes between .4 and .8 seconds to give a command to a part of the body. Before a foot, a leg or an arm moves, .5 to 1.0 seconds has elapsed. The Brain to Vehicle program seeks to reduce this time by taking the command from the driver's brain and begin the action before the driver can. By the time the brain commands the body to apply a foot to the brake, the Nissan of the future will already be applying the brakes.
Why is this important? A vehicle traveling 50 mph covers approximately 73 feet per second. A reduction in the reaction time could mean the difference between a collision and a close call.
At Cerritos Nissan, we are excited by the strides Nissan has made to create an improved, more pleasant drive time. By taking much of the stress out of driving, the driver can relax and enjoy the ride. For those wanting to enjoy the ride of the latest Nissan models, come visit us at our showroom and arrange for a test drive.